While you may walk away from an auto accident without visible injuries, you need to see a chiropractor to identify and treat injuries that may not be immediately apparent. In Surfside Beach, SC, North Charleston, SC, Mt Pleasant, SC, Summerville, SC, North Myrtle Beach, SC, and Irmo, Columbia our experienced Spine Pain Center chiropractors will help you find relief from whiplash, headaches, back pain, and discomfort related to an auto accident. Here is an overview of auto accident injuries and how our chiropractor can help you.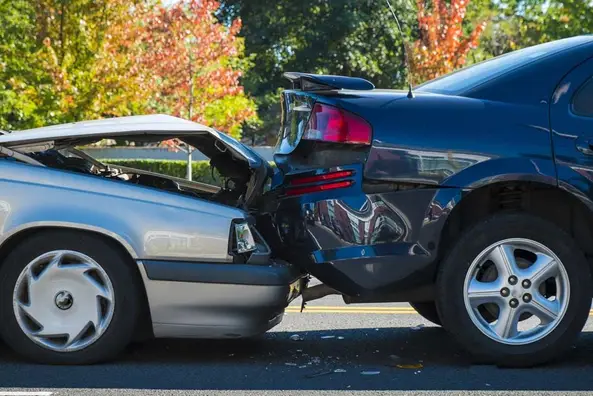 What Are the Common Auto Accident Injuries?
If you are involved in a car accident, you will likely sustain moderate, mild, or severe injuries. Some common injuries you are likely to experience include:
Broken bones
Neck pain
Whiplash
Back pain
Muscle sprain
The best chiropractic care in Surfside Beach, SC, will target the origin of your pain symptoms to ensure you get long-term relief.
How Our Chiropractor Can Help an Auto Accident Injury
During chiropractic care, our chiropractor will start by conducting physical and X-ray exams to determine the severity of your injuries. Our chiropractor will then develop a comprehensive treatment plan. The treatment plan might include:
Chiropractic Adjustments
Also known as spinal manipulation, this hands-on approach involves using controlled force to manipulate your joints and muscles. This treatment aims to improve your range of motion and relieve pain. For instance, if you have neck pain, our chiropractor will adjust your spine to take the pressure off your nerves and muscles.
Massage Therapy
After an auto accident, you will likely experience muscle tension, leading to pain and stiffness. Massage therapy can help relieve muscle tension, improve circulation, and promote healing.
Rehabilitation Exercises
Rehabilitation exercises stretch and strengthen the injured area's muscles, ligaments, and tendons. These exercises can help improve your range of motion, decrease pain, and prevent future injuries.
Why Should You Pick Us?
Spine Pain Center is the leading chiropractic care center in Surfside Beach, SC. We have a team of experienced and certified chiropractors passionate about helping our patients find relief from pain. We provide various chiropractic services, including spinal manipulation, massage therapy, and rehabilitation exercises.
We also use the latest technology and equipment to provide our patients with the best care. For instance, we use computerized tomography (CT) scans to create a three-dimensional image of your spine. This helps us diagnose your condition and develop an effective treatment plan.
Get Long-Term Relief from Auto Accident Injuries
Although auto accident injuries can be painful and debilitating, chiropractic care can help you find relief without medication or surgery. If you are looking for the best chiropractic care in Mt. Pleasant office (843) 884-8444, North Charleston office (843) 606-2412, Surfside Beach office (843) 238-5900, Summerville office (843) 879-9259, North Myrtle Beach office (843) 280-7000, or Irmo, Columbia office (803) 781-4092, consider Spine Pain Center. Request an appointment to get started on your road to recovery.