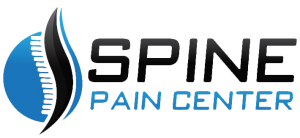 Our Committed Team
Our hand selected staff is built up of nothing but the best, and boasts over forty years of combined chiropractic experience. Everyone we hire is hard working, kind, and committed to improving your health and alleviating your pain. We understand how frustrating and debilitating neck and back pain can be, and we want nothing more than to help treat it, making you feel better and improving your quality of life. If you are in need of chiropractic services, contact us. Learn more about us and our services now!
Schedule Appointment | Our Services
---
Welcome to Spine Pain Center in South Carolina!
Welcome to the Spine Pain Center, your Mount Pleasant, North Charleston, Summerville, Surfside Beach, and North Myrtle Beach chiropractic centers. For patients who ask where they can find a "chiropractor near me," we are here for you. After your first exam, we provide comprehensive treatment that targets your symptom origin and results in long-term relief.
Locations We Serve
Our five locations serve the entire Charleston area which include; Mount Pleasant area, as well as Sullivan's Island and Isle of Palms. North Charleston, Charleston, downtown Charleston, Ladson, Summerville, Surfside Beach, and North Myrtle Beach.
Meet our Chiropractors -- Information about the Doctors
Our team has more than 40 years of combined experience in administering chiropractic treatments. Dr. Joseph Carew, who has certifications in orthotics and spinal decompression, first started his chiropractic journey after graduating as Palmer College Valedictorian in 1996. His wife Dr. Karen Carew also graduated in 1996. Dr. Karen Carew has more than 20 years of experience that includes diagnosis, treatment and management of patients. Dr. Scott Quinn also brings many years of experience and quality chiropractic care to our Spine Pain Center team. We value each of our staff members and our focus is ultimately to serve your needs.
List of Services We Offer
Our chiropractic teams in Mount Pleasant, North Charleston, Summerville, and Surfside Beach provide a variety of solutions for relieving neck and back pain. This includes identifying the source of your suffering and continual monitoring as we find the treatment steps that will work for you.
We offer these services and more:
Chiropractic Manual adjustments – We first examine your spine to see how your vertebrae currently align. Then, we find out how we can re-position the uppermost cervical spinal column to relieve headaches, joint stiffness, numbness, pain and weakness by manipulating your vertebrae in place.
Spinal Decompression – This involves gentle stretching of the spine to alleviate the pressure that comes with increasing space between your vertebrae. This reduces pain and helps you regain motion abilities as well as relieves stress.
Medical – We employ a variety of testing methods to identify spinal characteristics that may appear different than usual on a person's neck or back. Radiographic, magnetic resonance imaging and nerve conduction velocity testing are a few of the ways we detect symptoms before offering treatment.
Physical rehabilitation – This may come using massage, stretching, and strength exercises, in addition to sport or hobby suggestions. The goal is to slowly help you increase your range of motion in your neck, shoulders, back and more.
Nutritional consulting – We do everything we can to help you maintain a healthy weight and eat right in a way that fits your lifestyle. Doing so can further eliminate physical pain and overall well-being.
Call Spine Pain Center to Schedule an Appointment
Call (843) 884-8444 in Mount Pleasant, (843) 606-2412 in North Charleston, (843) 897-9295 in Summerville, (843) 238-5900 in Surfside Beach, or (843) 280-7000 in North Myrtle Beach to schedule an appointment. You can also contact us online to explain your symptoms to us before booking a time to meet with one of our chiropractors on staff here.